Does everyone have a calendar full of church activities, family functions and scheduled travel like we do?
Oh good! We can be friends!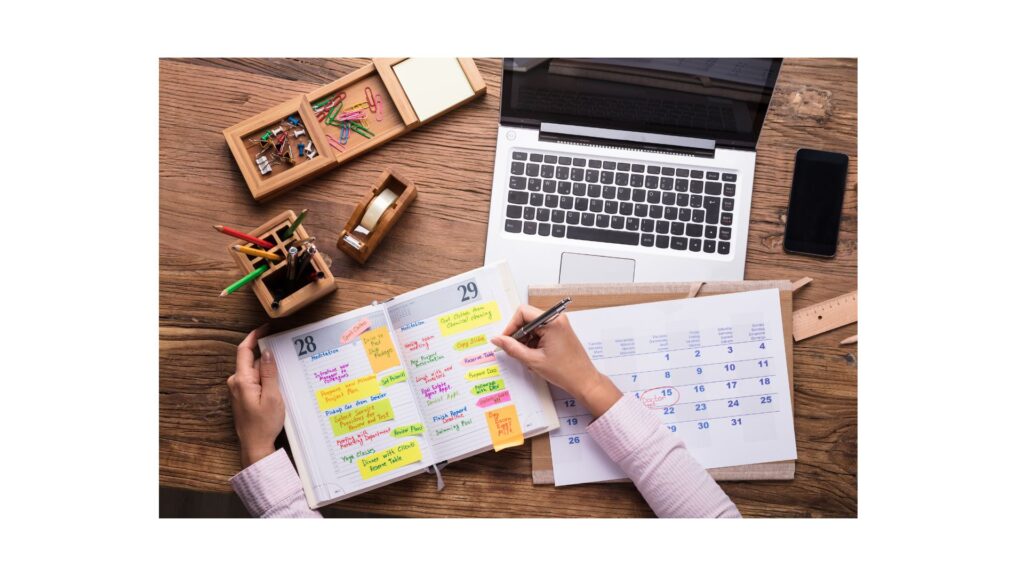 Finding time to get everyone together to go to the lake, grab all all your gear for snow skiing or packing a bag for the beach are times that have to been planned into the calendar! Time has to be set aside and marked out and has to be asked off from work months in advance. But this time, this precious time, that there is just not enough of, is for making memories, togetherness for your family and opportunities to experience our world.
I own and operate a couple of businesses and have four kids. The two oldest kids are independent and don't live at home anymore. One is married and traveling the country and then other owns her own home and has started her career. So having core memories of having fun as a family has to be purposeful!
How The Dennis Place at Hochatown, all started was an idea that was planted back in 2019.
Dusty's cousin and his family had invited us to go for a weekend in the southeastern part of Oklahoma, to Broken Bow. It was a small tourist community, which is now has been incorporated, called Hochatown.
We haven't ever been there before, so we were interested in going!
We have done lots of traveling and weekend get aways! We have been to other states and to other countries, but we have never been to the southeasterner part of our state. The area even had Beaver's Bend, part of the Oklahoma State Parks!
Make Some Memories
As we drove into the area, we were just shocked! There were tall pine trees hugging the shoulder of the road, there were rolling hills as we were getting closer to our destination. The air was so fresh and clean, it was just beautiful! Mountains, pine trees and landscapes that we had never seen in our own State!
Then nestled between these tall pine trees were these cabins! Owners who were in the process of building, already established cabins and lots that were ready to start a cabin! Things were a happening there!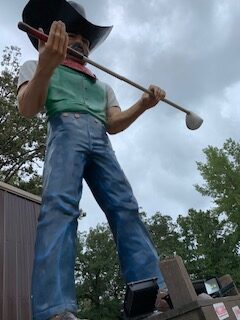 They had fun things that kids would want to do like miniature golf, ice cream shops, petting zoos in a few little boutique shops and vintage market that you could stop at visit. We stayed in a really nice cabin with a double master suite and had a loft for the kids. We really enjoyed ourselves!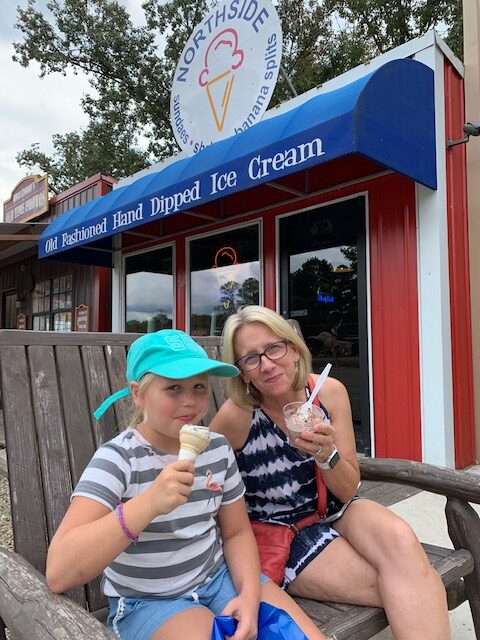 It was very relaxed and laid-back!
There was good food options! Several restaurants to choose from, we ordered out and took it back to enjoy it in our cabin! We had the best time! Still was just shocked that this place was in our backyard only a couple hours from where we lived.
Our family have always loved as a family going to the lake!
Having a place to be able to drive in a couple of hours, a place to stay for the weekend and a place that we can call home away from home! A place we can cook out, a place to watch movies and a place where everyone has their own area to relax!
The kids love to get our boat out! The kids love to tube, surf and ski! So we weren't sure this would be a good place to bring everybody until then the next day we went to the Broken Bow Lake.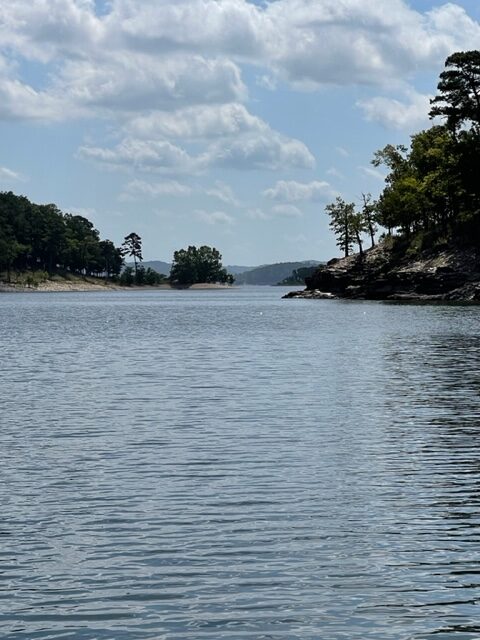 Iit was one of the prettiest lakes we had ever seen and especially in Oklahoma! It had mountains surrounding it, tall pine trees protecting it, the water was so clear!
We rented a boat for the afternoon from the marina and headed out on an advernture! It was just unbelievable really how pretty it was!
This one weekend is where our love for Hochatown began!